who we are
We live, work, farm, and raise our families in Sumner Township. Seven generations of our family have farmed here or in the surrounding counties dating back to our ancestors who arrived from Ireland in 1850. Today, we specialize in corn, kids, and cattle.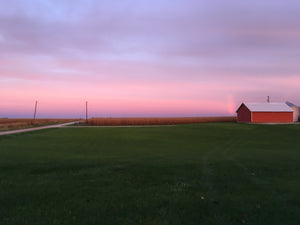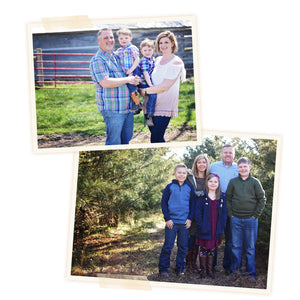 We Raise Beef For
...Families just like ours. We're at kids' ballgames, dance recitals, and every activity in between. We care about the food we feed ourselves and our children and bet you do too!
...The folks who want to know where their food comes from and how it was raised. 
...Those who just like a good cut of meat! This has been our family's craft for 7-going-on-8 generations. Through the thick and thin, times of scarcity and plenty, we've raised family, crops, and cattle here in Western Illinois.
Need more beef?
Want a 1/4, 1/2 or whole beef? We're now booking for the middle of January! Inquire about larger amounts, our cut sheet, and prices at krystal@sumnerpointbeef.com.
Located Near Sumner Point Beef?
Contact us for local pick up arrangements and ask about a discount.
Contact Us
krystal@sumnerpointbeef.com
309-337-8189
@sumnerpointbeef